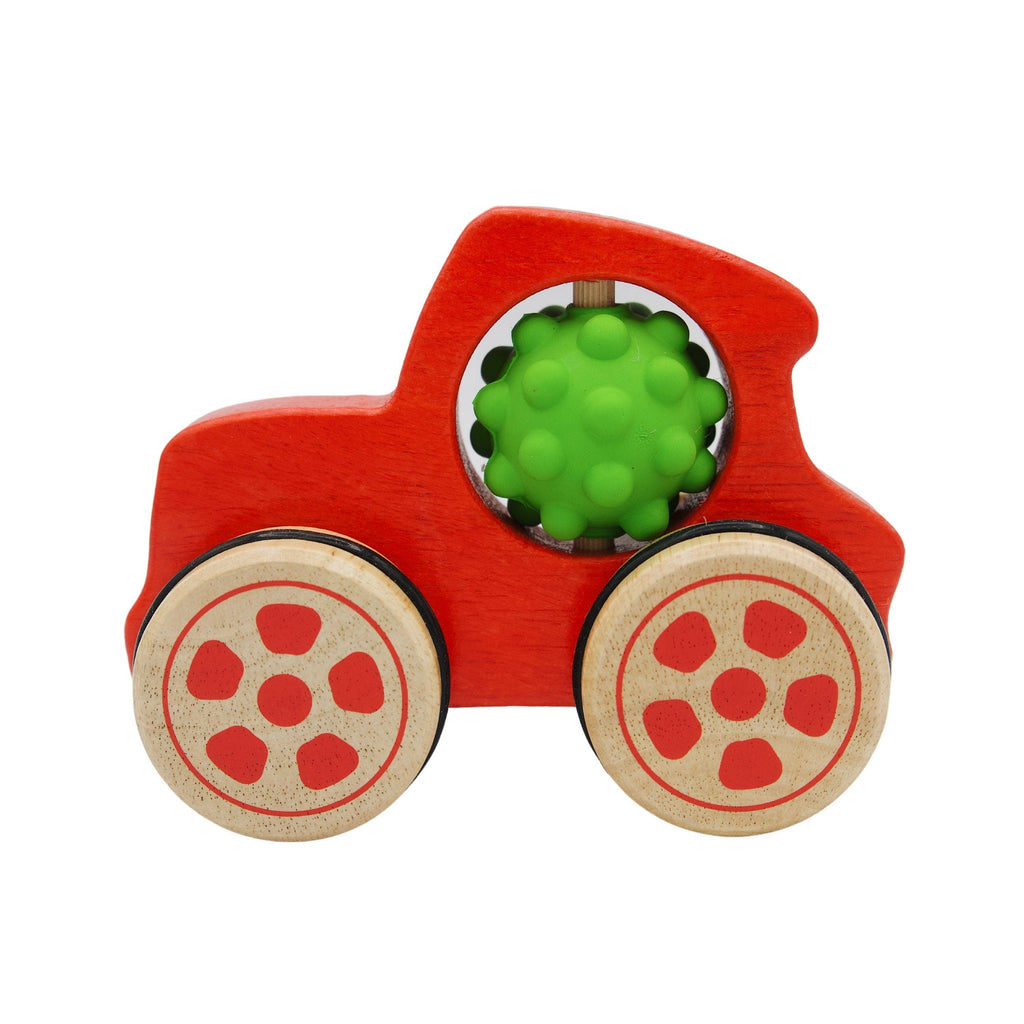 Push Toy | Nubble Rumbler Truck
The Nubble Rumblers encourage tactile stimulation and fine motor skill development, with a bumpy, natural rubber ball in the middle. Promote large motor and grasping skills, and get kids engaged in active playing and movement by pushing, pulling and scooting this dinosaur push toy.
BeginAgain Nubble Rumblers are wooden toys for toddlers handcrafted from rubberwood and rubber with non-toxic, child-safe stains.
Four wheels make this a fun and safe push toy for ages 18 months and up!
**PLEASE NOTE: NUBBLE BALL COLORS VARY**