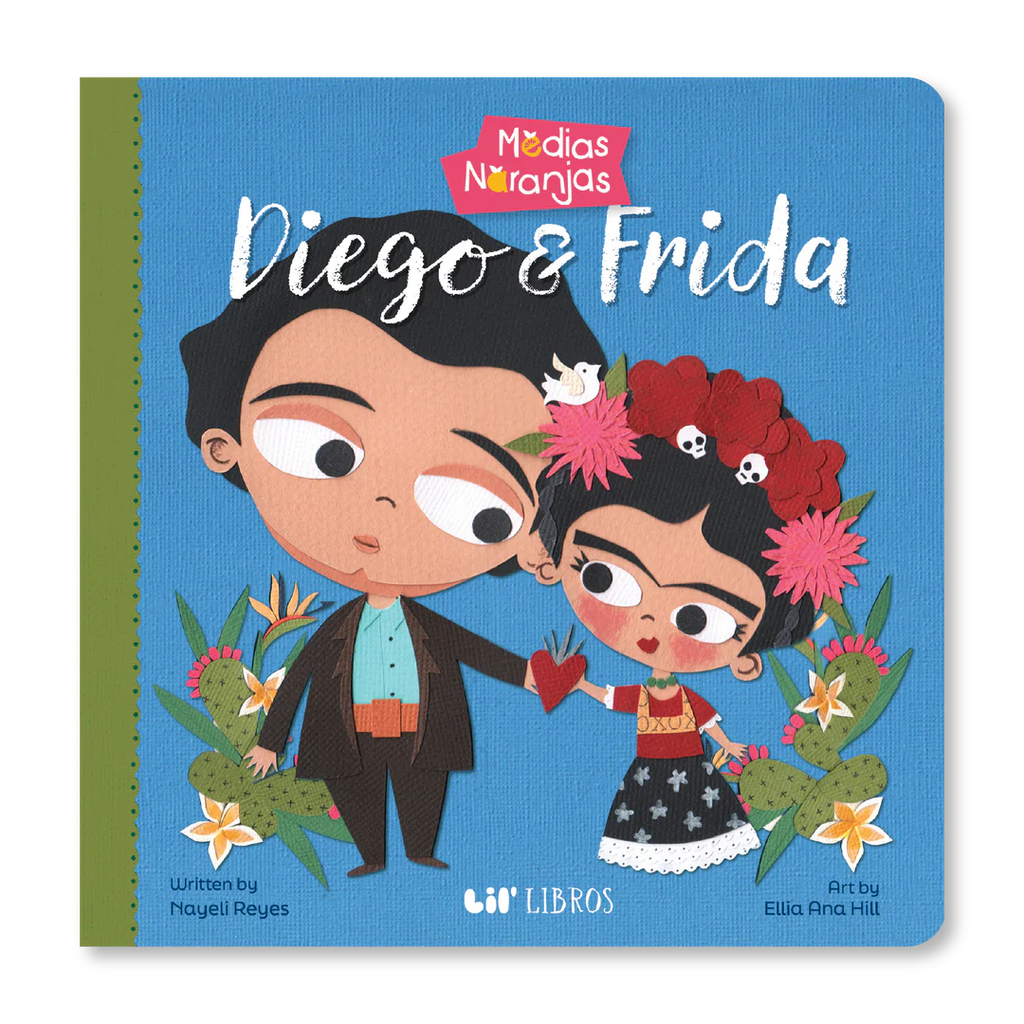 Lil Libros | Diego & Frida
Who's your other half, your media naranja? As 
the first book in our newest 
Medias naranjas

 
series, 
Medias naranjas: Diego & Frida

 
will introduce your little ones to two of Mexico's 
iconic figures and their friendship. Muralist 
Diego Rivera and artist Frida Kahlo were each other's muses and peculiar halves. This iconic creative couple has left the art world ablaze with their murals, paintings, and sweet love stories. They will be forever known by their nicknames of the Elephant and the Dove.