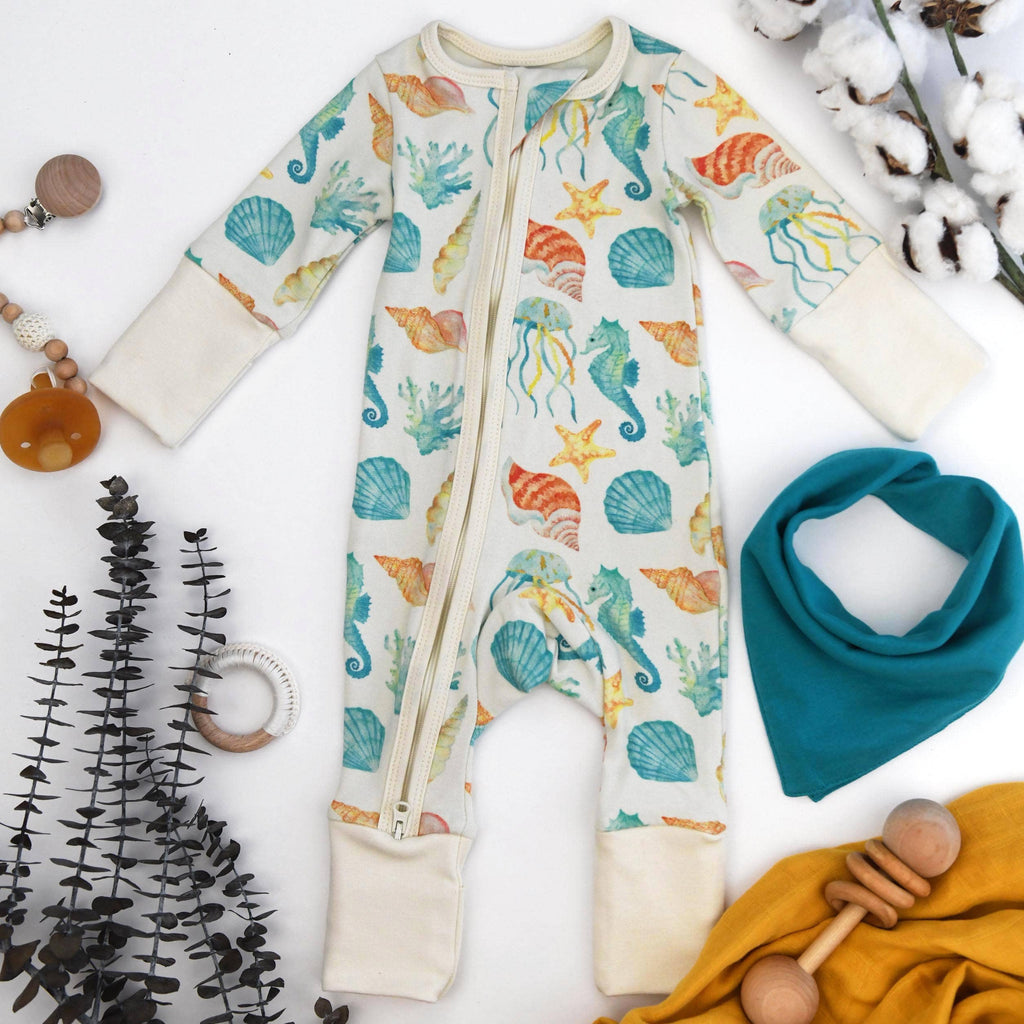 Pajamas | Sea Life
* New design upgrades! Fold over hands and feet on all sizes!
* Improved fabric softness
* 98% Organic Cotton, 2% Spandex- Ultra soft & stretchy. Best blend for natural breathability with more durability and stretch.  
* Zip front pajamas make dressing baby fast and easy!  
* 2-Way Zipper: Zips from the top down and bottom up- Highest quality YKK zipper
* Zipper cover no longer has a snap and gusset size has been increased
* 98% Organic Cotton with 2% Spandex- creating a natural, breathable, durable, stretchable fabric unlike any other. One zip to put on. Zips all the way down one leg for easy dressing. Double zipper also zips up for quick diaper changes. Fold over cuffs on hands and feet create a versatile sleeper that keeps baby's hands and feet warm when it's cold.

Made in India