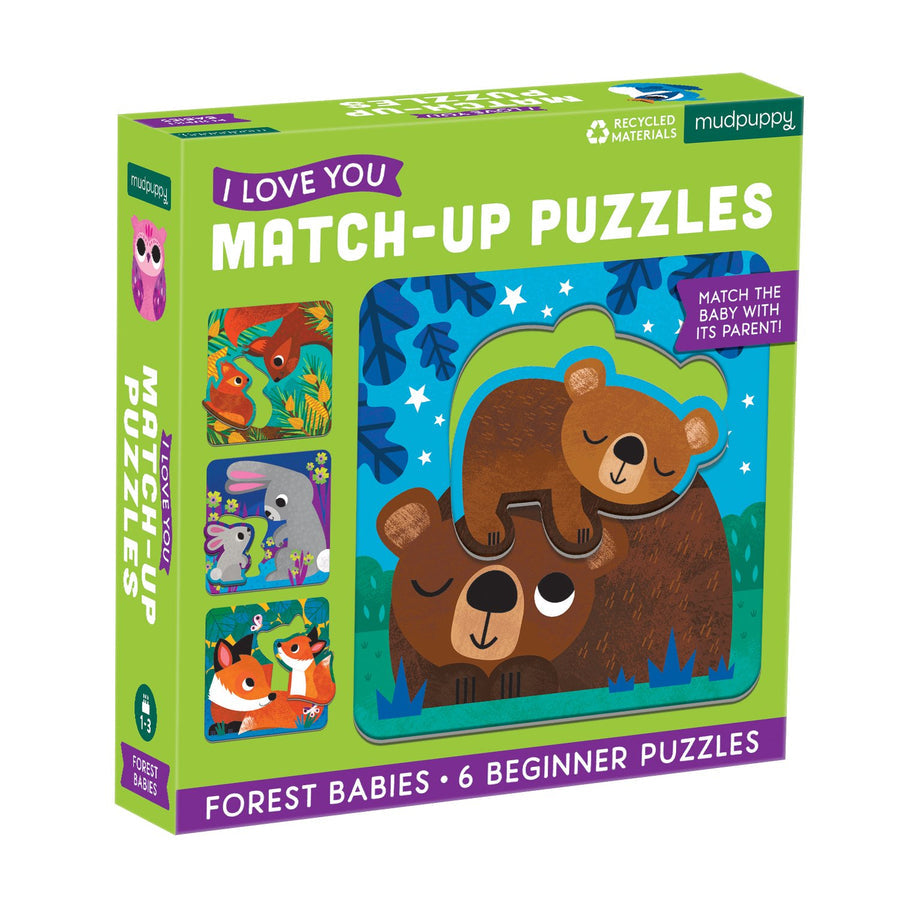 Puzzle Pairs | I Love You Match-Up
Match the baby with its parent! Forest Babies I Love You Match-Up Puzzles from Mudpuppy include 6 puzzle boards and 6 shaped puzzle pieces for young puzzlers ages 1-3 to match up.
These beginner puzzles feature adorable artwork celebrating the bond between babies and their caregivers.

- 6 beginner puzzles

- Extra-thick puzzle boards + 1 shaped puzzle piece per board

- Each puzzle board: 6.75 x 6.75", 17 x 17 cm; Box: 7.5 x 7.5 x 1.5", 19 x 19 x 4 cm

- Ages 1-3

- All Mudpuppy products adhere to CPSIA, ASTM, and CE Safety Regulation