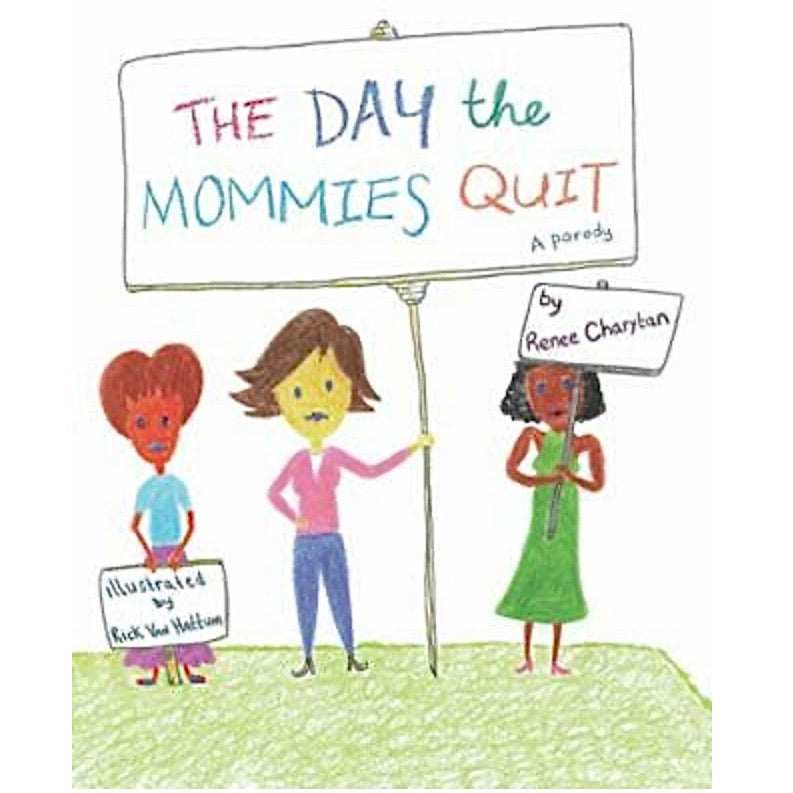 The Day the Mommies Quit Book
The Day the Mommies Quit is the hilarious homage to Drew Daywalt and Oliver Jeffers's The Day the Crayons Quit.
One day, a bunch of exhausted, frustrated, and severely overwhelmed Moms decide to quit! Dairy Farmer Mom feels like her baby is "using" her for her milk, and I Need-a-Break Mom has never taken a vacation or a sick day. Ever! What can the poor children do to get their moms to come home to kiss their boo-boos, hold their garbage, and wipe their butts?
This story is a conversation starter for parents with a sense of humor about the unspoken struggles of Motherhood. The perfect gift for baby showers, new moms—or any mom who's ever felt like quitting.